NEW WING COLOR!!!
Halcyon is excited to bring you the wildest color choice yet - Zebra Stripe. It actually pairs great with color. Design your entire wing in Zebra Print, or use it to boldly contrast your color.
Personalize your Halcyon BC with choices of multiple colors to mix and match! Click here to visit the custom page and contact us with your choice of colors!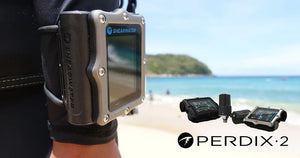 Tough & Reliable, The New PERDIX 2
Tough & Reliable, The New PERDIX 2
The PERDIX 2 is the toughest and most reliable full-size computer Shearwater has released. The armored casing with precision titanium surround bezel and dependable titanium piezo touch buttons protect performance-enhanced electronics.
An aluminosilicate glass lens guards a fantastic 2.2" bright screen and offers improved clarity, impact, and damage resistance. A strong vibration customizable alert system draws attention at critical moments of the dive.
Air integration with up to four Shearwater transmitters allows room to grow from a first computer to a powerful, proven advanced technical diving solution. This is delivered using the trusted and easy to find user-changeable single AA battery and familiar ergonomic compact form factor.
PERDIX 2 is available in Ti and Ti Black colour finishes.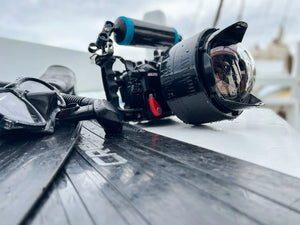 SONY A7IV
Sony's recent full-frame mirrorless releases have all included improvements and new features that have everyone hoping to get one in the water.  The A7 IV's position in the Sony full-frame mirrorless lineup is between the A7S III and the A7R IV. As the core-model, it has a well balanced mix of still and video features that make it excellent for those looking at a hybrid full-frame solution.  The improved menu system, solid autofocus, excellent EVF and great image quality all make the A7 IV an outstanding underwater still and video camera.  The NauticamNA-A7IVbuilds on the long successful lineup of A7 series housings with intuitive control placement, innovative engineering and the largest selection of optics available.